Ghislaine | Hypnotherapist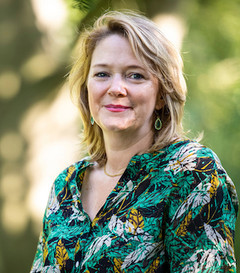 Hypnotherapy Amsterdam Oost




Middenweg 335




1098 VC

Amsterdam

Send a message
✓ I also offer online therapy
Great, you are taking the first step.
Leave a message and I will contact you as soon as possible.




Hypnotherapy Amsterdam Oost
Are you looking to improve your self-esteem, reduce anxiety and stress? And are you looking to have a healthier lifestyle, be happier in your own skin and overcome emotional and psychological traumas? Or are you experiencing challenges at work that you would like to overcome?
I offer integrative hypnotherapy, cognitive behavioural therapy and psychosocial therapy to help you improve your quality of life.
Therapy:
Hypnotherapy is effective for treating phobias, addictions, relationship problems, traumas, stress and burnout. In addition, it is highly effective in supporting clients increase their self-confidence and improving the work-life balance, achieving a healthier lifestyle.

Cognitive Behavioral Therapy: How can you change your way of thinking to respond more effectively? CBT is goal-oriented and a practical approach that involves looking into how you can change your way of thinking or behavior to support you in changing how you feel. Together, we would look closely into the relationship between your thoughts, behaviours and problems.

Eye Movement Desensitization and Reprocessing (EMDR) therapy is highly effective in treating clients who suffer from trauma and PTSD (post-traumatic stress disorder). During EMDR therapy, you would relive the traumatic experience as I simultaneously direct your eye movements. Because your attention is on the eye movement, the emotional response to the trauma reduces. In the end, you will still have the memory without the emotional response you had in the past to the traumatic event.

About me:
I am half Dutch/half French and grew up in The Philippines. After moving to the United Kingdom I finally settled in The Netherlands in my early 20's.

My love for Psychology stems from an early age, and I have a Bacherlors in Psychology and Marketing, and in Hypnotherapy and Psychosocial Therapy. I have a lot of experience in corporations which enables me to support my clients who have work-related stress or conflict. My specialty is work-life balance, traumas and improving self-esteem and self-confidence.

I offer therapy sessions in English, Dutch, French and if required, Spanish.

Would you like to know more or make an appointment, feel free to contact me.

Ghislaine
Online therapy
In case you do not want a face-to-face session due to COVID-19, I also offer video sessions which are GDPR-compliant, and no special software is required.
Areas of counselling I can help with
Fees
Individual session : (75 minutes) : 110 € (exempt from BTW)
Video session : (75 minutes): 110 € (exempt from BTW)
Location